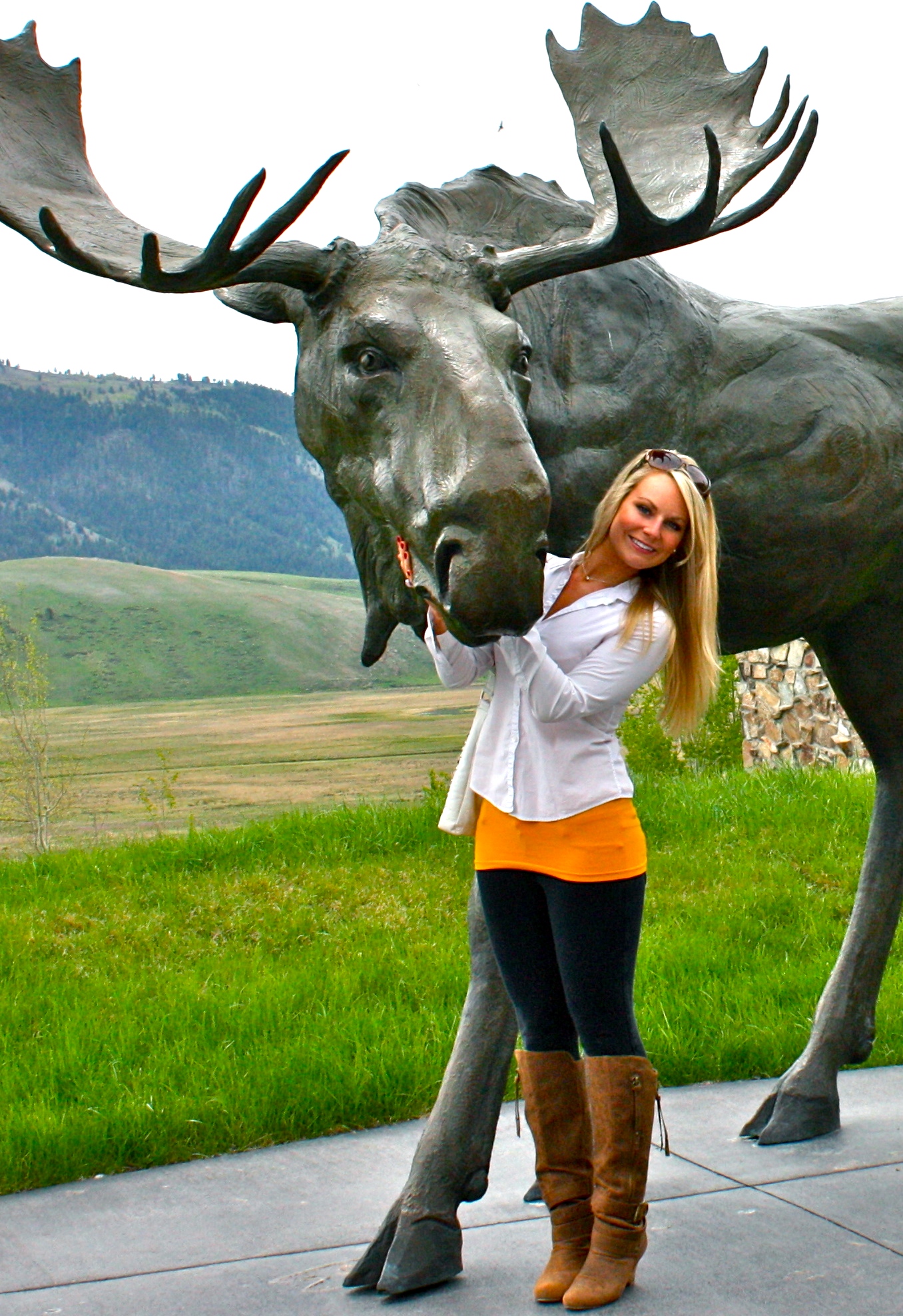 Teshia is turning the heads of Art Collectors near and far with her distinctive style of Contemporary Western Wildlife artwork. At 29 years old, she is quickly making her mark in the Western Art scene, as her bold paintings are in high demand both nationally and internationally, and can be found in the homes of art collectors and aficionados from Montana to Milan. Teshia specializes in Acrylic paintings that portray her unique interpretation of the exclusive animals and scenes of the west. She resides in Western Montana, where her creativity is ignited by her passion for the great outdoors and the beautiful wildlife that flourishes in her own backyard paradise.

"Living on the brink of both Yellowstone National Park and Glacier National Park, two of the most beautiful wilderness refuges in the world, has allowed me to get up close and personal with these rare and majestic animals. There is nothing quite like the feeling of staring a bull moose in the eye, or spotting a grizzly bear's gaze from the brush, that makes your skin tingle and your hair stand up. The energy that these animals exude is both captivating and alluring. I seek to emanate that same spine-tingling energy and raw vitality in my color-infused paintings of these amazing creatures and the areas that they live in."

Teshia's paintings undeniably radiate adventure and dynamism, much like her own outlook on life, as she seeks to exemplify the brilliance of the western world through her artwork. "I believe that everything becomes a bit more beautiful with a splash of wild color, and that it is the color in the world around us that intoxicates our senses, livens our spirits and evokes positivity in our lives." She is ecstatic to be living her dream of splashing color into the wild, western world that surrounds her.

Although Teshia has been painting her entire life, she originally received her education in Business and Finance. As she began to climb the corporate ladder, she soon realized the need to spread her wings into a profession with less structure, where her creativity could flourish and she could express her passion for life to others. Although an unfit career path, her financial background did teach her the value of an investment. Teshia puts a great amount of energy into each and every painting so that it will not only be perfect in your home, but will be an investment that will only continue to rise. She has only been painting professionally for two short years but already has a remarkable following. Her list of Collectors is growing rapidly and they continue to snatch up gallery originals as well as commissions at an alarming rate. "It's exciting to me each and every time I sell a painting because it means I am able to spread my mission to live outside the lines, to cherish every valuable second of life, and most importantly, to 'Live Life Colorfully'!