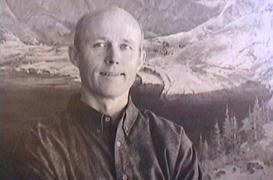 The West is best known for its beauty, mountains, and wide-open places.



Jim Wilcox is best known for capturing the West on canvas.



As a full-time artist since 1969, Wilcox has been "Canvassing the West" with his vivid impressionistic landscapes. Through his travels and local outings, he has created thousands of paintings that narrow down and embody the Spirit of the West while still conveying its grandeur. His fine artistic style and compositional good sense have helped to make him one of the most recognized artists in Western art. He has received many major awards, including the Prix de West Award in 1987 and the Frederic Remington Award in both 2002 and 2007 from the prestigious Prix de West Show. As a resident of Jackson Hole, WY Wilcox is perhaps best known for portraying his beloved Teton Range. But his talent extends far beyond the valley he lives in. He has traveled extensively and painted many places throughout the world.
A full-time professional artist since 1969, Jim Wilcox has always strived to perfect the use of light and color in his work, earning him high praise from art aficionados and critics alike. His majestic oil landscapes have earned him numerous honors and awards, including his selection as one of four 2001 Gilcrease Rendezvous featured artists. He was given the Grand Prize of $50,000 in the Arts for the Parks Competition in 1994. A member of the National Academy of Western Art, Wilcox won the 1987 Prix de West Award, as well as that show's Frederic Remington Award in both 2002 and 2007, and earned the Northwest Rendezvous Group's Jurors' Choice Award in 1986, 1989 and 2006 (Wilcox also won Buyers' Choice Award this year).