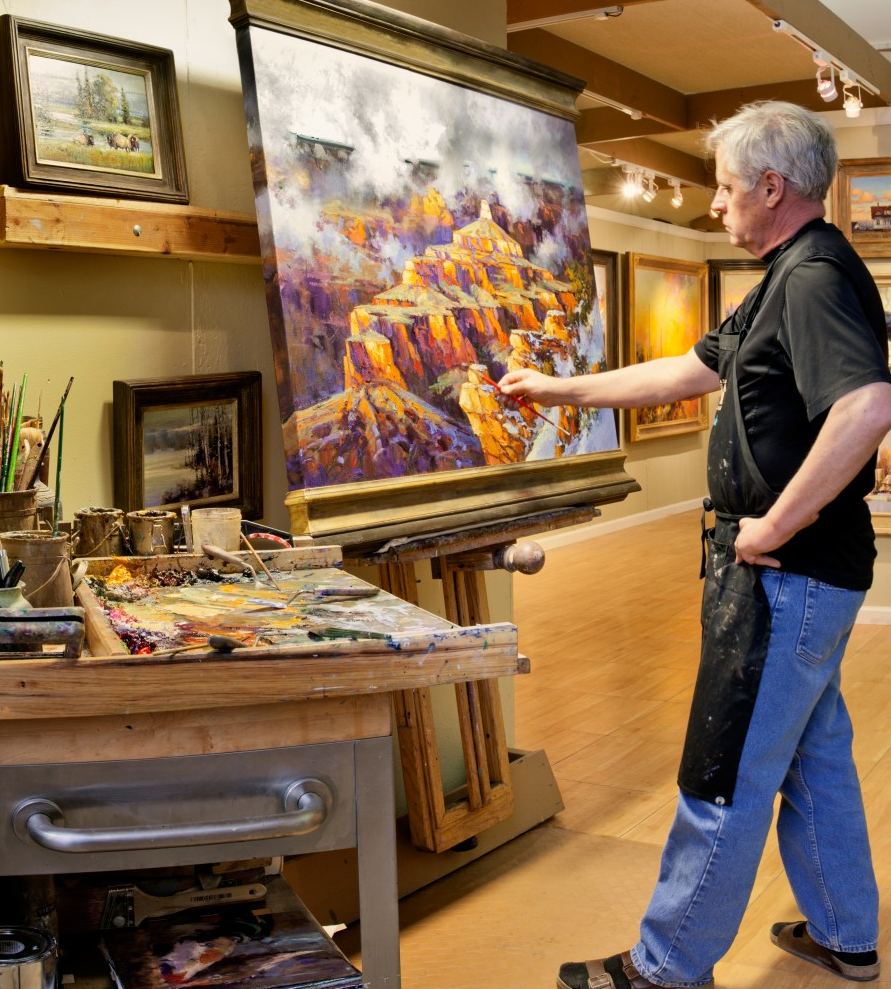 Kirk Randle's superb use of color has become a trademark of his art. Whether the scene is one of a country homestead at dusk bathed in gently diffused light or a backyard brilliant with a profusion of gaily-colored flowers, he creatively enhances each composition with his wonderful use of color.
Kirk Randle is what he paints. He tends to paint more from feeling than from immediate response to an object or scene.
Kirk, who is regarded as one of Utah's Master Painters, explains, "I feel that the perfection of my art form can only be realized through thoughtful experimentation within the range of both visual experience and technical innovation. The strength and vitality in my work comes primarily from this kind of diversity and this energy."
Kirk Randle, a Utah native, was born in 1952, and received a Presidential Scholarship in 1971, which he used to further his studies at The University of Utah. He maintains a studio at his home in Bountiful, Utah. He received the People's Choice Award for three consecutive years in the Leconte Stewart Plein Airt Art Competiton, and in both 2007 and 2009 was invited to paint in Edward Hopper's private Cape Cod studio. He was featured in American Art Collector in the January 2010 issue along with many of accolades.