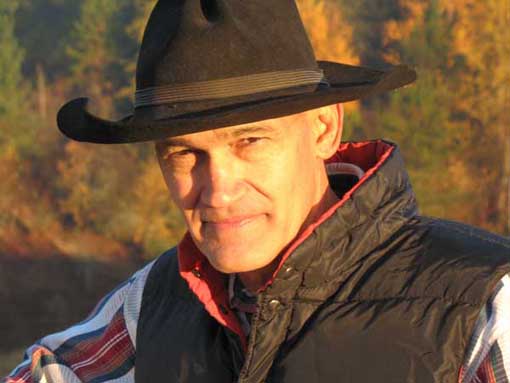 Originally from Tempe, Arizona, Nelson Boren credits his mother as his earliest artistic influence. A painter, she only allowed Nelson to hang posters in his bedroom that he had painted. While studying architecture at Arizona State University, Boren elected to take a watercolor course taught by one of his most respected professors. Discouraged by his inability to paint as well as his teacher, Boren gave up painting and focused on his architecture studies. After graduating, Nelson began practicing architecture, owning his own successful firm for many years, and winning numerous awards in his field. However, in 1980 Nelson was becoming tired of the demands of owning his own firm and was beginning to feel disillusioned with the entire profession of architecture. During this time, the desire to paint returned, and he signed up for watercolor classes bringing with him more realistic goals and greater dedication.



Finally, in 1980 Boren and his wife made a life changing decision and moved themselves and their seven children to Northern Idaho with the goal for Boren to paint full time and make a successful living as an artist. Taking his paintings from door to door, Boren found galleries willing to show his work and became an immediate success.



His bright and bold watercolors of cowboys and other western figures can be found in private, public, and corporate collections nation wide, including the Whitney Museum of Western Art in Cody, Wyoming, the Coca Cola Company, and the Dallas Cowboys NFL football team.